Pandora is one of the most advanced car alarm manufacturers in the world. Pandora car alarms offer you the latest technology to protect your pride and joy with a range of security features that can be tailored to suit your individual preferences.
Even the newest vehicles straight from the factory aren't likely to have the full range of protection that you require. With Pandora, you are getting the best in security and reliability combined with the highest standard of installation and customer care with MotorGuard, the only Pandora Platinum dealer in the Midlands.
The Risks
Vehicle theft is on the rise in the UK due to keyless vehicle theft and OBD key cloning.
Relay Key Scanning Theft – Over 80% of cars stolen in the UK were the result of wireless relay key theft. Standard car alarm systems make use of 40-60 bit rolling code that can be easily hacked by car thieves. To combat this threat, Pandora alarm systems make use of Military-grade AES-128 Algorithm encryption which automatically switches radio path encrypted signals for added protection against hackers and code grabbers.
OBD Port Key Cloning – The OBD Port is a diagnostic system that is used by mechanics during repair work. It is often located under the steering wheel and is accessed with OBD readers that are available in repair shops and dealerships. However, cheaper versions have become readily available to the general public and can be used by thieves to clone a car key which would bypass any anti-theft devices you might have installed.
Pandora Carl Alarm Features
Pandora alarm systems make use of layers of security to protect you against the common forms of attack used by car thieves in the UK. A range of features makes Pandora alarms stand out when compared to other products on the market, including:
Hands-Free Locking – For your added convenience. This feature allows you to simply walk away from your vehicle and the Pandora tag in your pocket will automatically lock your vehicle and arm your security system completely hands-free. Similarly, as you approach the vehicle, the tag will be recognised and will automatically disarm the alarm and unlock your vehicle for you.
Remote Control Encryption – With key cloning and key scanning on the rise it is more important than ever to invest in a car security system that protects against these threats. The Pandora alarm and immobiliser systems work on 868Mhz, meaning the ADR tag signal can't be range-extended or code grabbed. In addition, this prevents the tags, fobs and remotes from being cloned by car thieves.
Bluetooth Smartphone App – Pandora alarm systems allow you to completely set up and control the alarm from the Pandora App on your mobile phone. Available on both Android and iOS, the Pandora Mobile App allows you to adjust the Bluetooth tag sensitivity for hands-free locking and unlocking, check your car's parameters, such as temperature and fuel level, in real-time and fully adjust sensors used by your vehicle, including shock, tilt and motion sensors.
Anti-Hijack & Remote Vehicle Shut Down – The Pandora anti-hijack car-jacking protection system will protect you and your vehicle in the event you are pulled out of your vehicle for any reason. This system will safely immobilise your vehicle to prevent its theft.
Remote Start – This feature is an optional extra for some vehicles that comes with an added charge. However, it is possible to add a remote engine start function to your vehicle that allows it to be started from the comfort of your own home.
Advanced Alarm Sensors
Motion Sensors – Used to detect speed and movement of your vehicle in the event of vehicle towing or theft.
Shock Sensors – Light and hard impact detection. Such as a brick through the window.
Tilt Sensors – Detects vehicle jacking, towing and wheel theft.
Available Pandora Security Packages:
The Pandora Mini BT is a discrete alarm and immobiliser system that works with your original vehicle's remote control or keyless entry system for best results.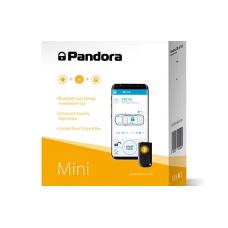 Works on 868Mhz ( anti clone )
Anti-Hijack
Secure ADR tag
Engine start immobiliser
Loud 118DB siren
Protects doors, boot, bonnet,
Dual-zone shock sensor and tilt/motion sensor
Connects to smartphone Via Bluetooth App
The Pandora Light Pro is an excellent vehicle security system that allows for 2-way control and mobile app control at the same time thanks to a Bluetooth 5.0 communication interface. LoRa technology allows for a complete telemetry overview of your vehicle and the remote start optional extra.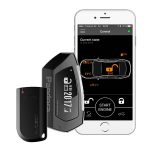 Anti key cloning 868Mhz
Engine immobiliser & secure ADR tag
Rechargeable OLED 2-way remote ( works up to 1 mile away )
Protects doors, boot, bonnet,
Loud 118DB siren
Dual-zone shock sensor, tilt sensor & motion sensor
Remote start * ( Optional extra at additional cost )
Bluetooth App control via smartphone
The Pandora Smart Pro is a state-of-the-art car security system that incorporates GPS and GSM vehicle tracking for complete protection of your vehicle. Modern technologies allow for protection from key cloning, towing and relay key scanning.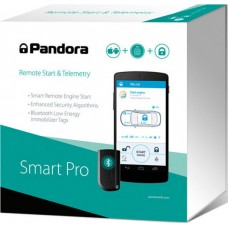 868Mhz secure encryption
Engine start immobiliser ( As standard )
GSM phone alerts
GPS tracking
Secure ADR tag
Loud 118DB siren
Protects doors, boot, bonnet, shock sensor and tilt sensor
Remote start * ( Optional extra at additional cost )
Connects iPhone / Android Bluetooth App
The Pandora Elite Thatcham Cat 1 Approved Alarm & Immobiliser is the most advanced car alarm in the world. The 4G LTE and dual GSM antenna guarantee a connection in all circumstances. Bluetooth 5.0 provides even more stable communication with the mobile app and wireless accessories with extreme 2-way range with the remote start optional extra.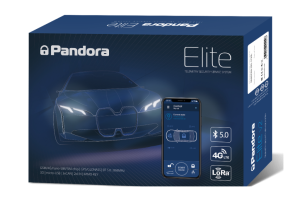 Rechargeable Lcd 2-way remote control
Extreme 2-way remote range
Loud 118db battery back-up siren
Anti-clone 868Mhz secure encryption
Secure Adr tag & engine immobiliser
Protects doors, boot, bonnet, shock sensor and tilt sensor
Internal sensor
Remote start ( Additional cost )
Gps tracking
iPhone & Android App
Bluetooth 5.0
The Pandora Immo is a very discreet engine immobiliser system that works with your vehicle's original remote control or keyless entry system. The Pandora Immo provides premium security at an affordable price.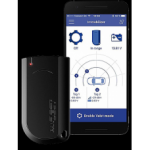 Works on 868Mhz
Anti-Hijack
Extra security with secure ADR tag
Engine start immobiliser
Connects to smartphone Via Bluetooth App
Pandora Security Product Specifications
MotorGuard Vehicle Security Specialists
Here at MotorGuard, we are the Midlands' only Platinum Approved Pandora Car Alarms Dealer and installer. That means we are the leading vehicle security specialists for those looking for the reliability and security provided by a Pandora car alarm system.
With MotorGuard you can rest assured that your vehicle security system will be fitted to the highest standard possible. With over 20 years' experience in providing customers with the finest quality products at the best possible prices, MotorGuard is ready to give you unrivalled and unbiased advice to secure your pride and joy.
For more information on our range of Pandora security products or any of our other services, call our expert team now on 0121 373 3122 and we will answer any questions you may have.